STRAWBERRY TART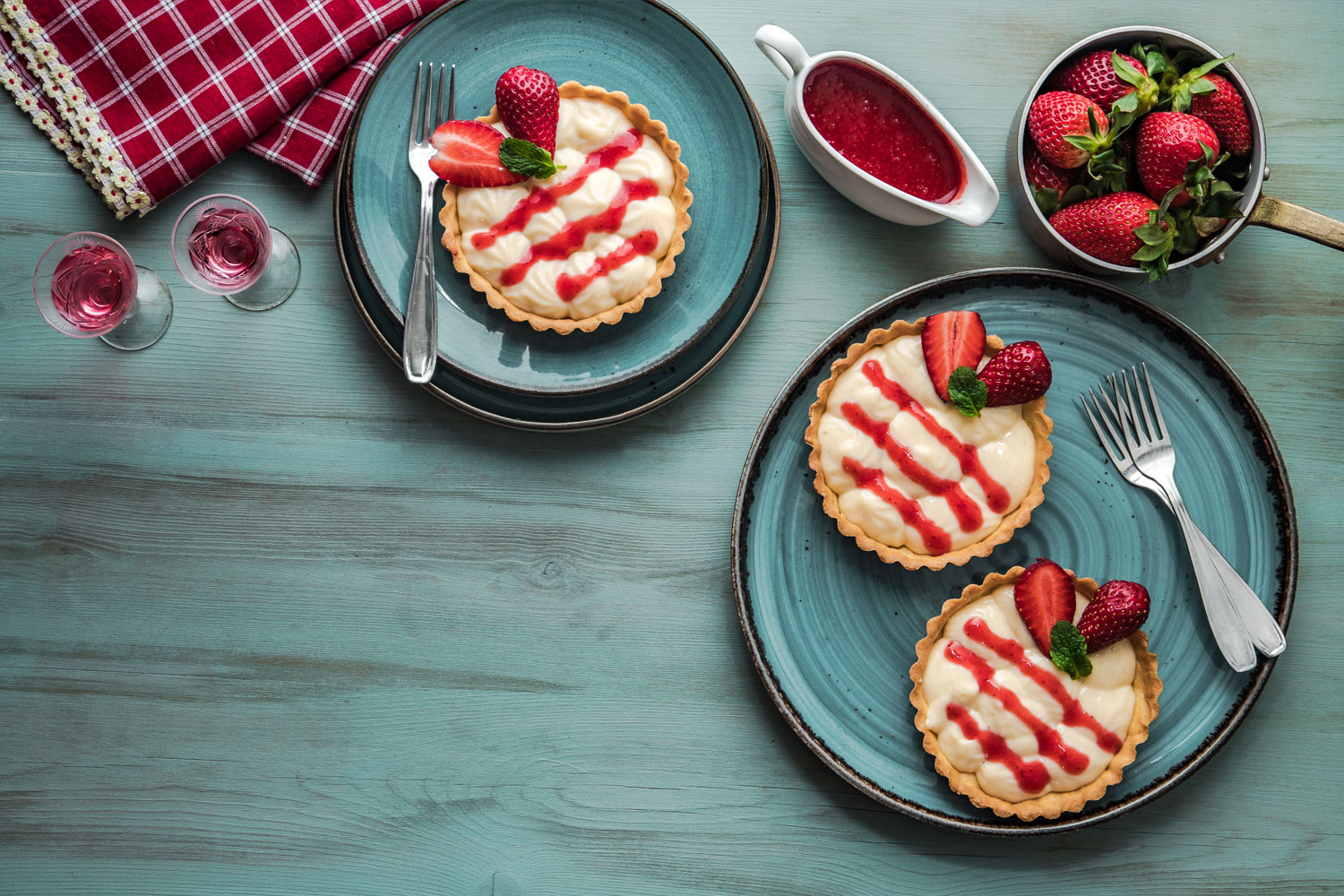 Directions
For the tart dough, we mix all the ingredients in the mixer until they homogenize and then we put the mixture in the fridge for about 30 minutes. We open the dough on a floured and cold surface with the rolling pin and then we put it on the tart pan and we bake it in a preheated oven at 170˚C for about 12 minutes.
For the pastry cream, in a mixing bowl, we mix the sugar with the egg yolks and the egg until the mixture whitens and in the end, we add the flour. We heat the milk with vanilla and we slowly add it to the mixture. We put the mixture in the pot and we mix it until it boils and tightens. When it is ready, we put it on a bowl and we cover it with a shrink wrap.
For the strawberry coulis, we mix in the blender the strawberries with the sugar until they homogenize. We put the pastry cream in the tart forms and then we cut the strawberries, we put them above the cream and in the end, we add the strawberry coulis.
Chef:
Antonis Stavrianakis
Ingredients
FOR THE TART DOUGH

250

gr

MILLS OF CRETE Hard flour

100

gr

powdered sugar

100

gr

butter

1

egg

15

gr

water

FOR THE PASTRY CREAM

500

gr

Vero Cretan Full Fat Goat milk

125

gr

sugar

1

Madagascar vanilla

2

egg yolks

1

egg

50

gr

MILLS OF CRETE Hard flour

FOR STRAWBERRY COULIS

100

gr

strawberries

30

gr

sugar
Equipment
Mixer
Tart pans
Mix Bowl
Pot
Bowl
Blender