Pasta with mushrooms and fresh goat milk bechamel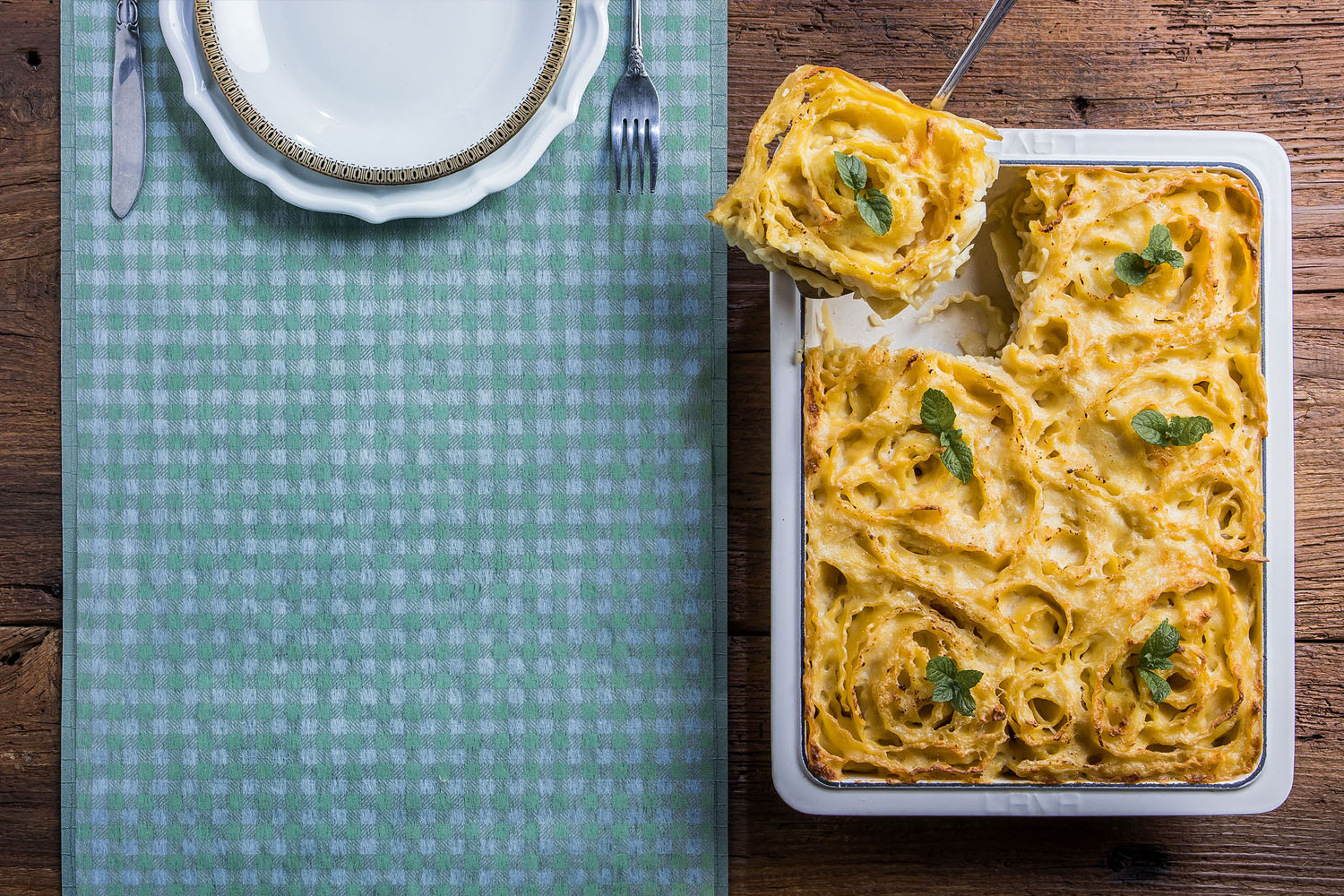 Directions
FOR THE PASTA
We put all the ingredients in the mixer bin and we beat for a long time until we have a tight and elastic dough. We wrap with membrane and we leave it at least 1 hour in the fridge. Then, we open a thin dough of pasta with the pasta machine and we leave it to dry with enough flour for 2 hours.
FOR THE BECHAMEL
We heat the milk. At the same time, we stir the flour with olive oil. Slowly we add the hot milk and when it is boiled, we turn off the fire and we add all the remaining ingredients while stirring continuously.
We make a rich pasta by boiling the pasta for only 2 minutes and we add the mushrooms and all the ingredients of our choice. We cover with hot bechamel and we bake for 30 minutes at 180 ° C.
Chef:
Konstantinos Spiropoulos
Ingredients
FOR THE PASTA

500

gr

Organic Flour MILLS OF CRETE

5

eggs

10

gr

salt

FOR THE BECHAMEL

800

ml

Goat Milk VERO CRETAN

200

gr

Goat Yogurt VERO CRETAN

50

gr

grated graviera

salt and pepper

2

egg yolks

1

pinch

nutmeg
Equipment
Mixer
Saucepan
Baking dish
Bowl
Pasta machine