Pumpkin Pie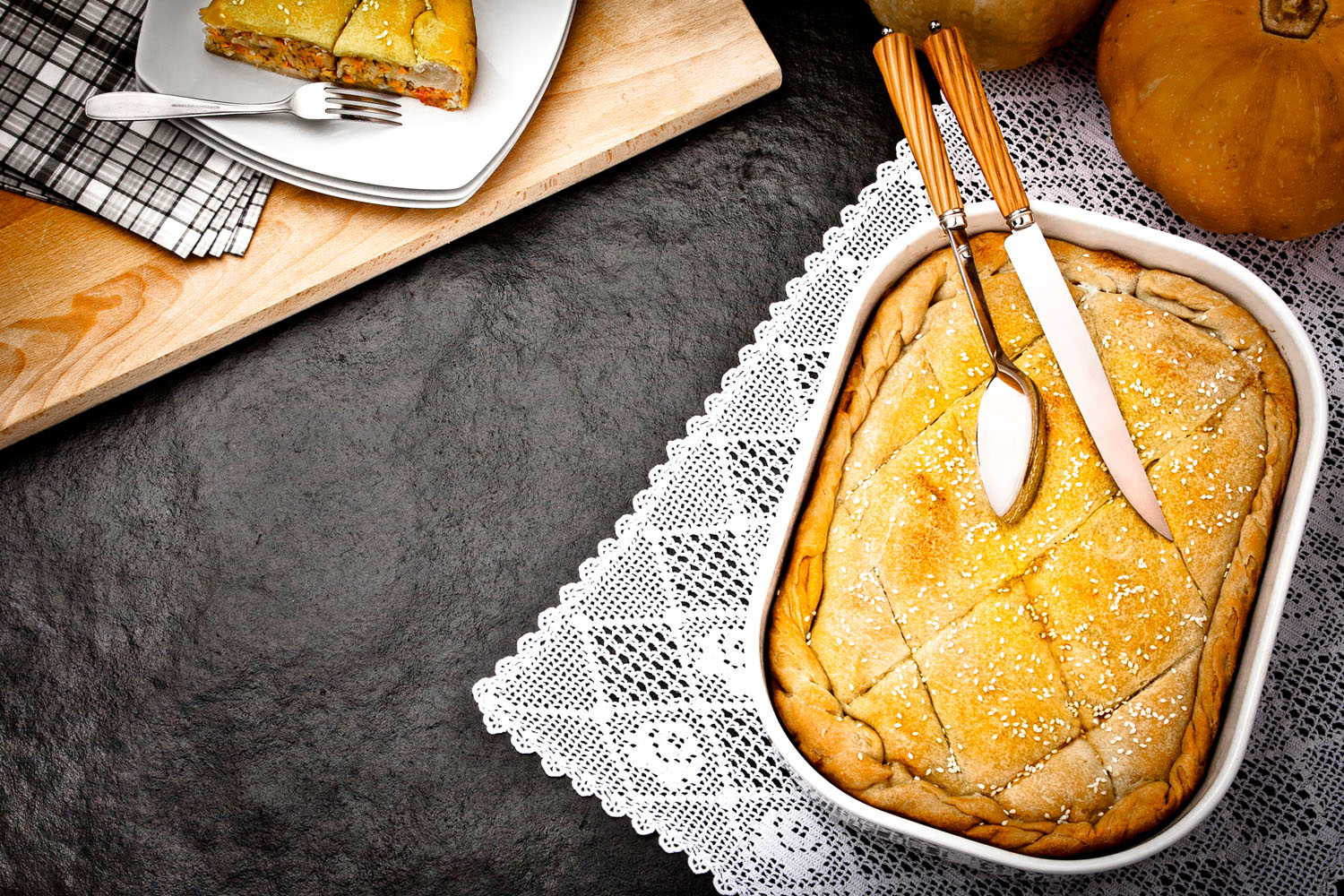 Directions
For the dough we mix the flour and the salt in a bowl, we put the oil and we rub it with the flour, we add the yoghurt and the water and we knead until the dough does not stick to the hands. We leave the dough covered in an oiled bowl for 1 hour. For the filling, we sauté the onions until they are softened and we add the carrots until they soften. We remove them from the pan and we place them in a bowl. We heat 2-3 tablespoons of oil and we cook the pumpkin until it is dry, for 10-15 minutes and we put it in the bowl with the carrots and onions. We add the rice, tomato, dill, salt and pepper to the bowl and we pour the eggs and some oil. The filling is ready. We add olive oil in a large baking pan and we preheat
the oven at 180 degrees Celsius. We roll out 4 pieces of the dough and we put 2 on the bottom of the pan, sprinkling them with a little bit of olive
oil, we spread the filling, and we put on top the other 2 pieces and we spread them with olive oil again. We score the pie and we bake for about
one and a half hour.
Ingredients
FOR THE PHYLLO

125

gr

water

200

gr

Strained Yogurt VERO CRETAN

5

gr

salt

FOR THE FILLING

100

gr

Extra Virgin Olive Oil Tsounato ABEA

2

medium chopped onions

1

kg

grated red pumpkin

2

pieces

grated carrot

100

gr

rice

1

medium chopped tomato

1

bunch

chopped dill

2

eggs

5

gr

salt

5

gr

pepper