Chicken Burger Patties with yogurt dip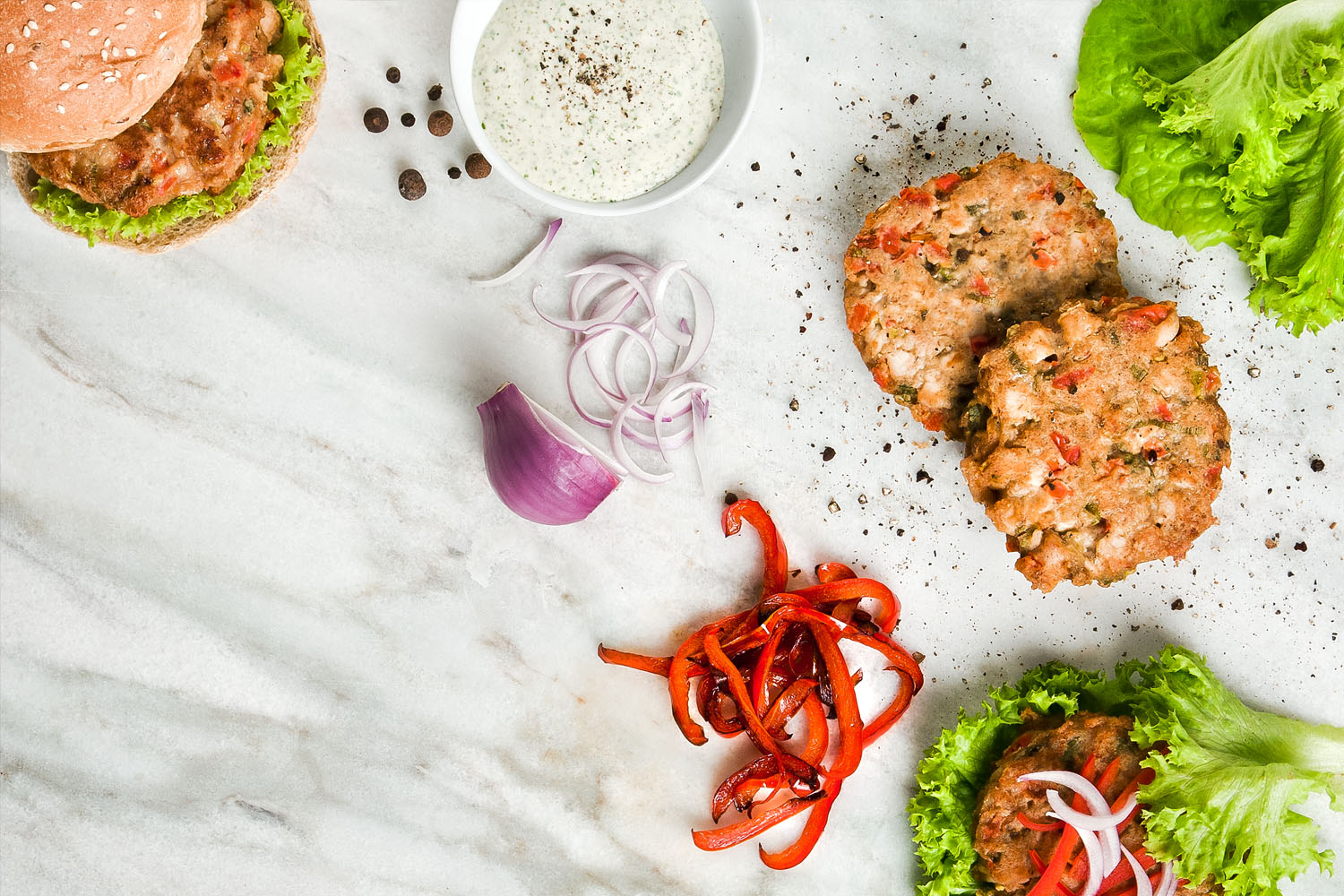 Directions
FOR THE CHICKEN BURGER PATTIES
We sauté the pepper, the dried onion and the chicken in the extra virgin olive oil. We put them in a bowl and we add all the other ingredients. We stir carefully until the mixture is homogenized. In a pan heat the refined olive oil up. We make burgers and we fry them on both sides until they get a golden brown color. We put on kitchen towels.
FOR THE DIP
In a blender we put all the ingredients and we homogenize.
Ingredients
FOR THE CHICKEN BURGERS

150

gr

red chopped pepper

100

gr

dry chopped onion

100

gr

fresh chopped onion

2

eggs

2

teaspoons

worcestershire sauce

1

tablespoon

mustard

1

teaspoon

sambal oelek

500

gr

chopped chicken fillet

Olive Oil ABEA for the frying

FOR THE DIP

100

gr

mayonnaise

50

gr

Goat yogurt VERO CRETAN

5

drops

Lemon Essential Oil BIOXYM

lemon zest (1 lemon)

1

teaspoon

chopped caper

2

tablespoons

chopped parsley

0.5

tablespoon

mustard

0.5

tablespoon

worcestershire sauce

salt

pepper