Milk pie with almond biscuit and lemon sauce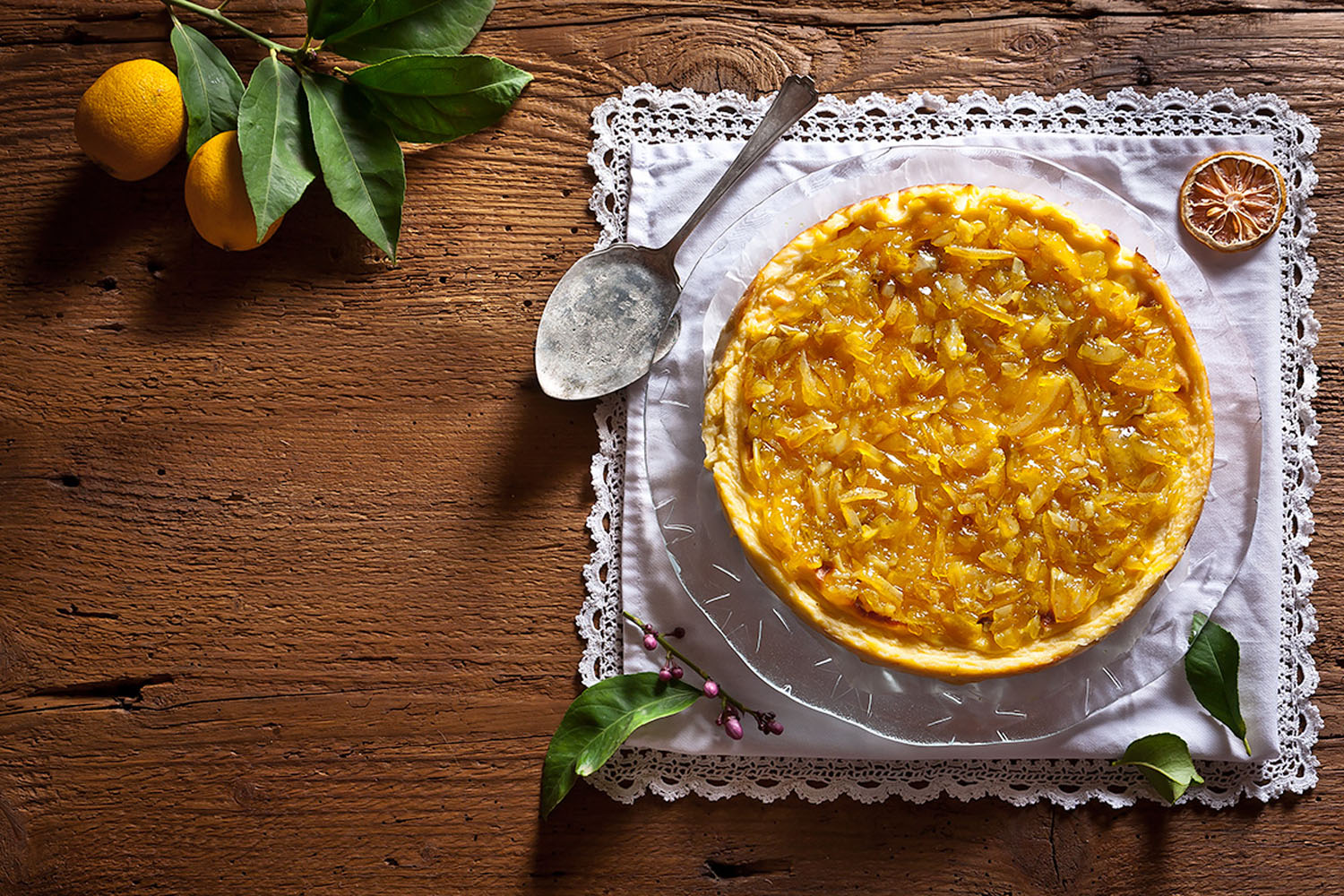 Directions
For the milk pie:
In a saucepan I add the goat milk and the cow milk together with 100 g. from sugar and lemon zest, to warm it up. I whip up the yolks in the mixer with the rest of the sugar until the mixture is soaked. Shortly before the milk gets boiled, I drop a little into the yoghurt mixture, while stirring continuously and then I put it on the pot together with the semolina without stopping to stir until it is boiled and when the first cracks appear I move it away from the fire. I add the butter and I stir well, letting it cool down.
For the almond biscuit:
In the mixer bowl, I fluff the butter up with the lemon zest and sugar until it dissolves. Then gradually I add in the mixer the egg yolks together with 2 tbsp. of flour. I sift the flour with the baking powder and salt and I add it to the mixture along with the grated almond, I homogenize my mix without hitting the dough for a long time, letting it rest for 10 minutes and then I divide the dough in large pieces at the bottom of a form . I bake for 20 minutes at 160 degrees. I add the cream of the milkpie to the form and I continue baking for 30 minutes at 160 degrees.
For the lemon sauce:
Having removed the lemon zest and their flesh, I put it in water (that I change at regularly) for two days to lose their bitter flavor. I cut the lemons in small strips. I put them in a saucepan with all the rest of the ingredients and I boil them in a low heat until they soften, and until the syrup is tied. Finally I let it cool and then I spread with it the surface of the milkpie.
Chef:
Konstantina Voulgari Kontesopoulou