Greek New Year's Cake (Vasilopita)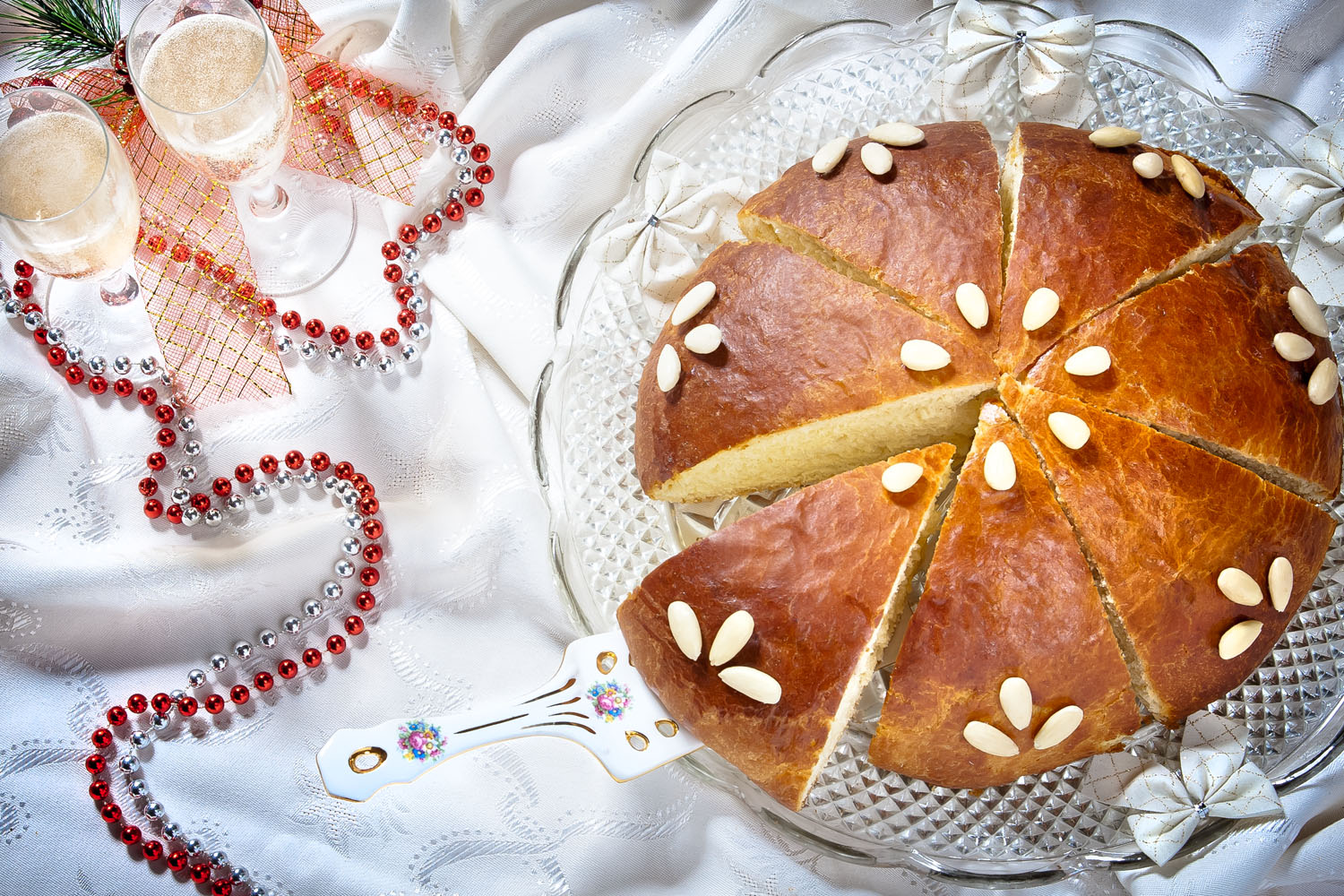 Directions
We put in a 50g bowl. of the sugar, the yeast, the milk (lukewarm), a little bit of the flour, we stir and we let it expand. In a bowl, we put the remaining ingredients, we add the yeast that has been expanded and we knead while adding the flour gradually until we get a slightly sticky dough that we knead with oiled hands. We let the dough covered in a warm environment to
expand for about one and a half hours. We knead the dough again for a little bit with our hands and put inside a coin (covered with aluminum foil). We transfer it to a buttered baking pan and we press it with our palm. We leave it again in warm conditions for another 30 minutes to expand. Using a brush, carefully we smear the surface of the cake with the egg mixture, we sprinkle with sesame seeds
and we decorate with almonds. We bake in a preheated oven at 170 degrees C for 30-35 minutes until it browns.
Ingredients
600

gr

Bun Flour MILLS OF CRETE

150

gr

sugar

45

gr

liquid yeast

100

gr

Cow Milk VERO CRETAN (lukewarm)

3

eggs

125

gr

soft butter

3

drops

mastic (crushed)

5

gr

mahleb

2.5

gr

salt

FOR THE SPREADING

1

whipped egg with a little bit of milk

sesame almonds (for the decoration)