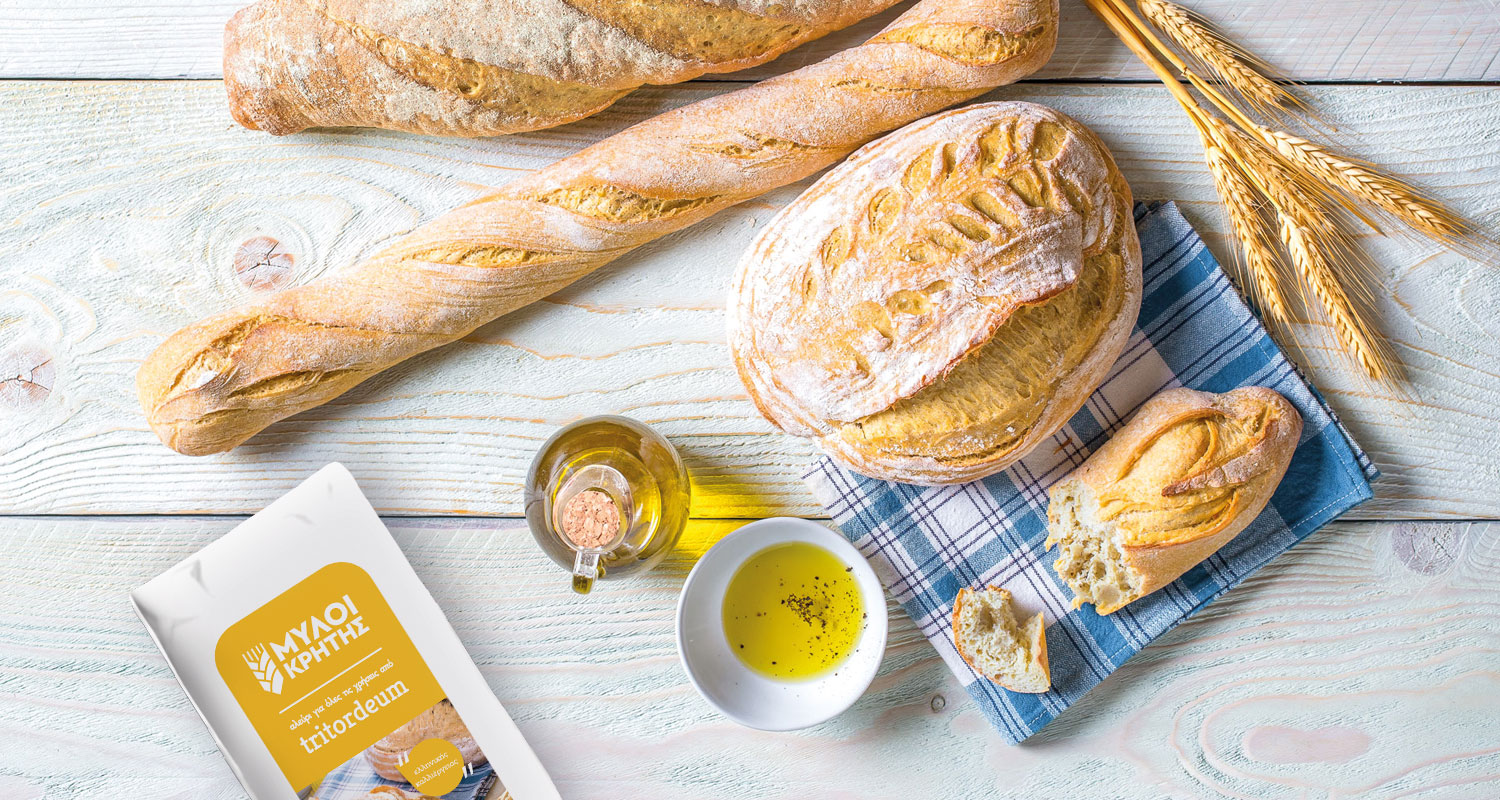 Tritordeum
Tritordeum is a new natural cereal born from the combination of durum wheat (Triticum durum) and a wild barley (Hordeum chilense). Tritordeum contains gluten, but its quality is different from wheat, which makes it more digestible. It also contains 10 times more lutein than wheat, an antioxidant beneficial for eye health and skin protection. It has more oleic acid than wheat, a monounsaturated fatty acid characteristic of the Mediterranean diet that helps reduce the risk of cardiovascular disease. It has more fiber than wheat, with positive effects on cardiovascular health. In addition, the tritordeum is a sustainable grain as its crop needs little water and is highly resistant. It is 100% traceable, as it comes from selected Greek farmers, making the origin of each batch easily traceable. Finally, tritordeum bakery products have unique characteristics. Sweet taste, natural aroma and golden yellow color!
Available in 25kg sacks in the following types:
INGREDIENTS: TRITORDEUM FLOUR
Contains gluten. May contain traces of milk, egg, lupine and soy.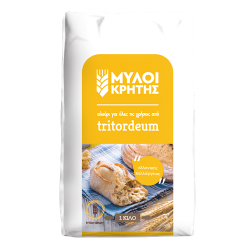 TRITORDEUM
NUTRITION DECLARATION PER
100g
Energy
1500 kJ / 350 kcal
Fat
1,8g

of which Saturated
0,6g
Carbohydrate
74,0g

of which Sugars
2,2g

Protein
12g

Fibres
6g

Salt
0,10g