Choux And Eclair Pastry Dough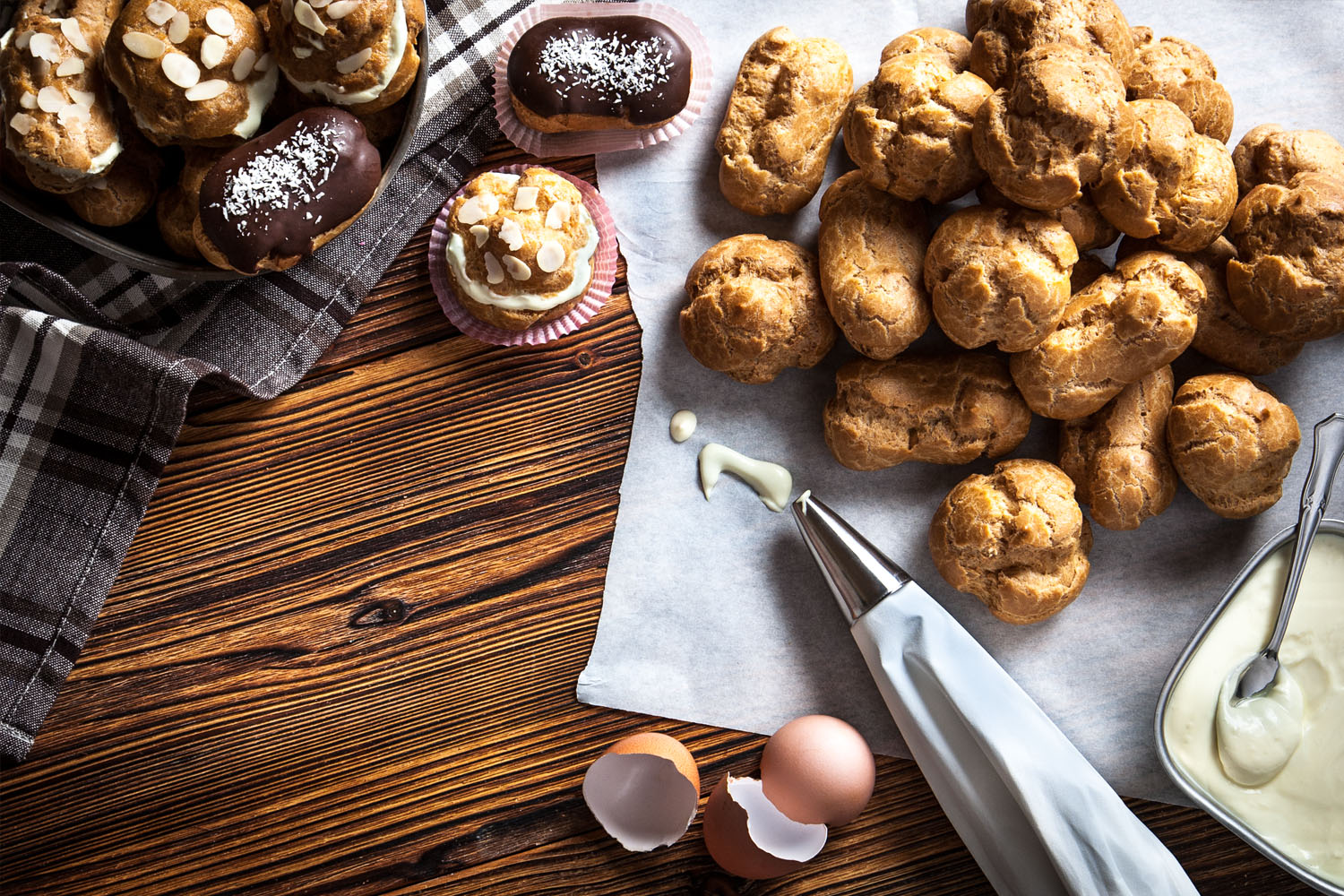 Directions
In a saucepan, we put the water, milk, butter, sugar, salt and we let them boil. We sift the flour into the mixture and we stir well until the dough is tight and can be gathered in our scoop. We transfer the mixture to a bowl made of glass
and we let it stand. We add the eggs one by one until they merge into the dough (depending on the size of the eggs we may need 5 or 6). We preheat the oven to 220 degrees Celsius. We butter a baking dish or we add a baking sheet. We put the dough on a cornet and we make 8 cm sticks for the eclairs and the rosettes (in the size of half an egg) for your choux. We bake for about 10 minutes and then with the door lightly open for another 5 minutes.
Attention: We do not remove them from the oven before we check them. To be sure they are cooked, we have to cut one in half. They should be empty and completely dry on the inside, otherwise we continue baking for a few more minutes.
Ingredients
200

gr

Hard Flour MILLS OF CRETE

200

gr

lukewarm water

200

gr

Cow Milk VERO CRETAN

100

gr

butter

300

gr

eggs

1

pinch

salt

1

pinch

sugar

Tip: you can add some grated nutmeg