Chocolate cake with carob honey spreading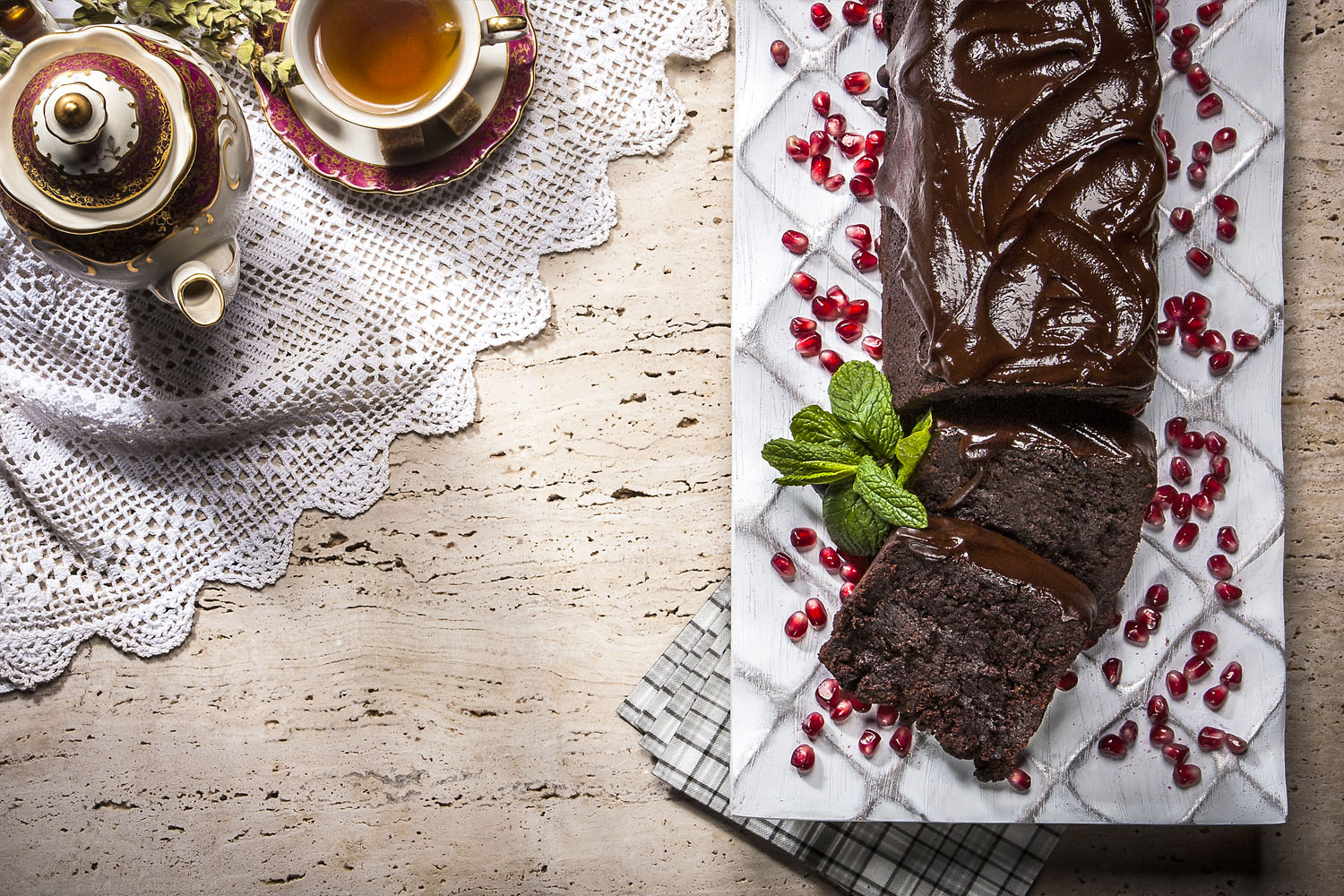 Directions
In the mixer, first we whip the butter with the sugar and the natural vanilla. We add the eggs one by one. We add the flour  sifted together with baking powder. Then we add the cocoa also sifted. Finally, we add the baking chocolate from the ben maría and the carob honey. We mix until they become completely homogenized. We apply in the shape of the cake that we have first buttered and flourished. Our mixture is not going to increase its volume like ordinary cakes. Its final height is a little bit smaller than that of the mixture that we will apply to the baking pan we chose. We bake at 170 degrees Celsius for 30 minutes (in a preheated oven).
For The Cake Sauce (Spreading)
We melt the baking chocolate to a bain marie along with the rest of the carob honey, while stirring gently. When the cake is baked and cooled we add our chocolate sauce (with carob honey and a tablespoon of olive oil) to improve its texture and shine.
* Bain Marie: In a pot of boiling water, we place the stainless bowl which should not touch the boiling water. In the bowl, we add the ingredients which we want to warm up.
Ingredients
600

gr

Soft Flour MILLS OF CRETE

400

gr

baking chocolate

200

gr

cocoa

250

gr

cow butter

200

gr

margarine

50

gr

stakovoutiro (butter from staka)

640

gr

sugar

6

eggs

1

''bean'' of Madagascar vanilla

20

gr

baking powder

150

gr

carob honey

FOR THE CHOCOLATE AND CAROB HONEY SAUCE

250

gr

baking chocolate

200

gr

carob honey
Equipment
Baking dish
Saucepan
Mixer
Cake form