Pancakes with blueberries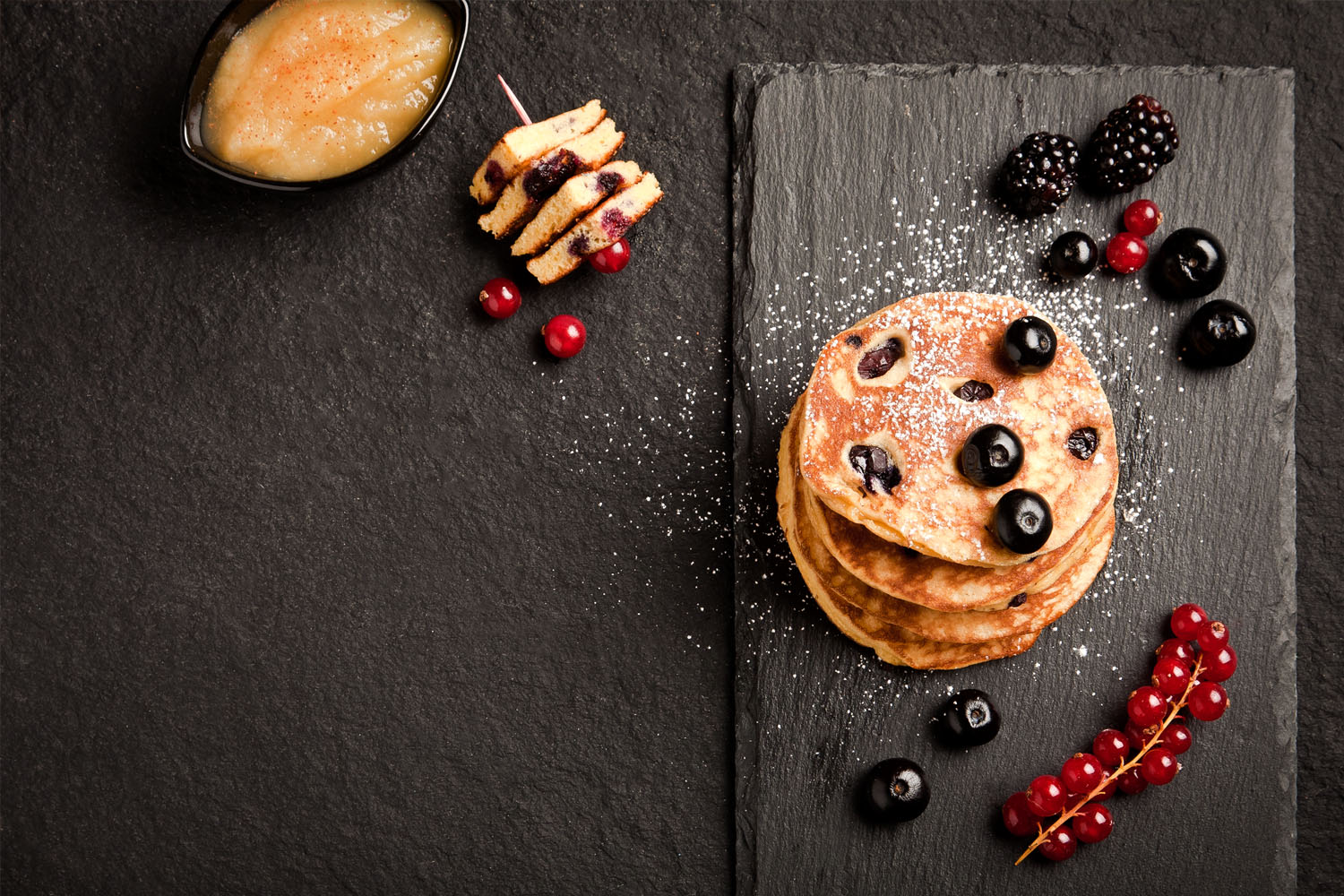 Directions
We mix the egg, the milk, the yoghurt, the salt, the apple puree, the vanillin, the cake mix and the essential oil into a smooth slurry.
In a non-stick pan, we fry pancakes on one side. We pour a few blueberries over and we turn them to fry
on both sides. We serve with caster sugar or any syrup of our liking.
Ingredients
1

egg

50

gr

Strained Yogurt VERO CRETAN

200

ml

Cow Milk VERO CRETAN

50

gr

apple puree

30

gr

sugar

1

pinch

salt

1

vanilla

4

drops

Orange Essential Oil BIOXYM

100

gr

fresh blueberries or jam