04.06.2019
MULTIGRAIN BREAD LOW GI – NEW PRODUCT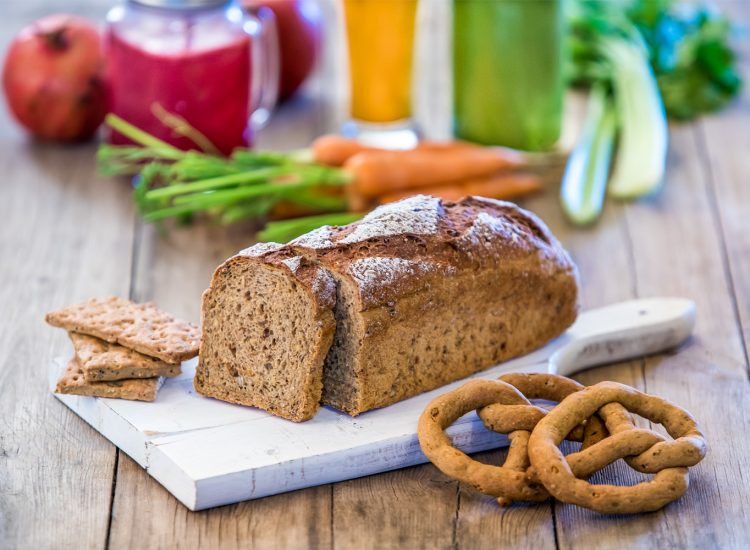 MILLS of CRETE presented in May 2019 the new Multigrain Bread LOW GI which:
It has a low glycemic index of 48 *

Contains 7 seeds of cannabis, chia and quinoa




It is very tasty




It is high in protein and fiber




It has low saturated fat




Without additives and preservatives




Has lower salt **




It is appropriate for people with diabetes (in consultation with their doctor)

* if prepared in accordance with the proposed recipe

** in relation to an ordinary bread and in accordance with the EFET directive
Diabetes is classified as a metabolic disorder. Most of the foods we eat break down mainly in glucose. Glucose is a form of "sugar" in our blood and is the main source of "fuel" for our body. However, glucose can not penetrate the cells without the presence of an insulin- a transferring substance. After eating, the pancreas releases insulin to push glucose into the cells. This movement reduces blood sugar (glucose) levels.

The person suffering from Diabetes has a rather high amount of glucose in his blood (hyperglycemia). According to the World Health Organization, 2.8% of the world's population has diabetes mellitus and it is estimated that by 2030 this figure will almost double.

The glycemic index is a measure of the rate of increase in blood sugar levels after eating foods containing carbohydrates. Foods with a high glycemic index cause an immediate reaction of insulin which leads to a sharp and large increase in blood glucose. On the contrary, foods with a low glycemic index gradually increase insulin levels and blood sugar and contribute to better glycemic control in people with diabetes. The glycemic index is important not only for diabetics and for those who want to lose weight more easily, but also for the health and well-being of the body.

People with type 2 diabetes, depending on the stage of the disease and their medication, should consume carefully starchy foods, and therefore bread, while preferring wholegrain, multigrain or rye
bread
.