12.06.2016
SCHOOL OF BAKERY FROM THE CHAMBER OF COMMERCE OF HERAKLION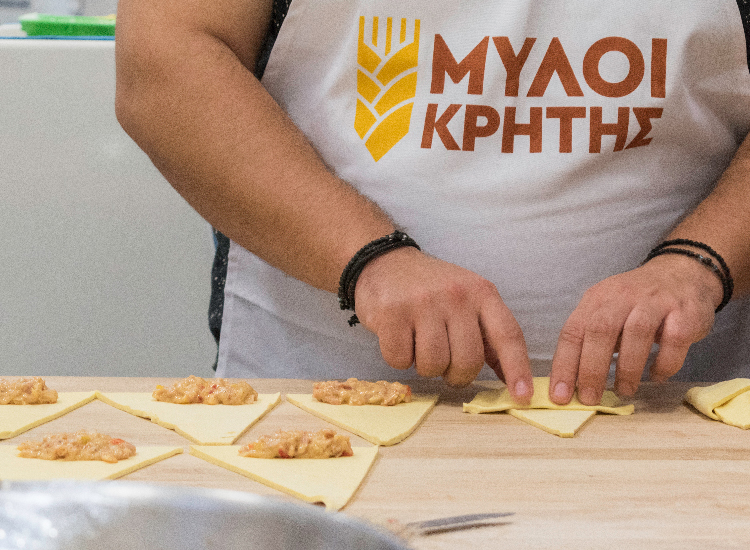 The training seminars carried out by the "Mills of Crete" at the Technical Schools of Chamber of Commerce of Heraklion, 8, 9 and 10 June was successfully completed for professional bakers and confectioners.
The seminars were geared to the innovation and diversification of the Neighborhood bakery and the participants were informed, among other things, about new techniques and products they can offer to their customers.
The strategic cooperation that the CHAMBER OF COMMERCE OF HERAKLION and the MILLS OF CRETE inaugurated, continues with the first training departments that will operate in autumn and will be the yeast  based on which the Bakery School will grow, by training new professional bakers to acquire knowledge , skills and know-how.
The School will operate at the premises of the Technical Schools of the Heraklion Chamber of Commerce in N. Alikarnassos, in a modern, fully equipped space, created with the collaboration of the Mills of Crete.
It will include fast-track, but also longer-term bakery seminars to be launched in autumn 2018 to develop the baker's profession and to create new bakers with upgraded skills.
Technical Schools are already in contact with similar schools in Germany and other European countries in order to transfer know-how and enrich the training program with the most up-to-date techniques.
More information will be announced shortly on the website of the Technical Schools of the Chamber of Heraklion www.katartisi.gr.