19.11.2018
SCHOOL OF BAKERY IN CRETE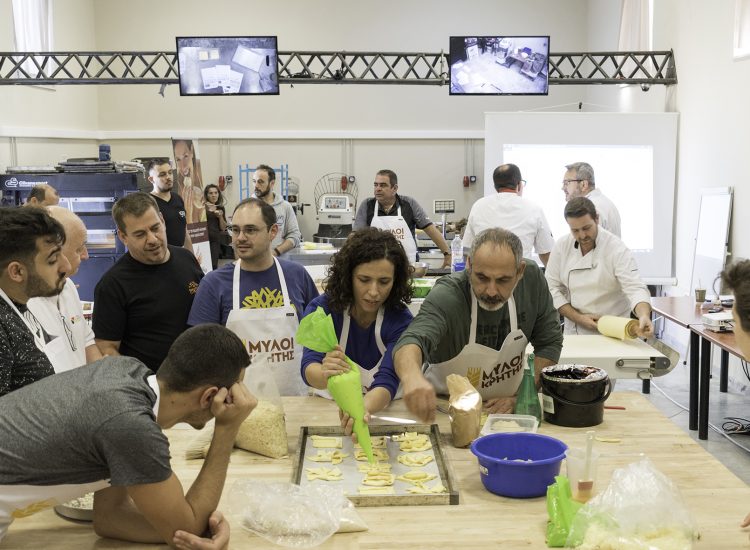 The TECHNICAL SCHOOLS OF HERAKLEION CHAMBER OF COMMERCE and the MILLS of CRETE have begun a strategic partnership with the ultimate goal of creating a Bakery School in Crete. The aim is to develop the baker's profession and to create new bakers with upgraded skills.
The inauguration of this collaboration took place between 5th and 9th of November in a fast-paced 50-hour Bakery and Pastry Seminar at the premises of the Technical Schools of the Heraklion Chamber in N. Alikarnassos, in a modern, fully equipped space, created with the collaboration of Mills of Crete .
The seminar was held by master baker Tobias Pfaff and assistant Hansjorg Walter of the Württembergische Bäckerfachschule Akademie Deutsches Bäckerhandwerk in Stuttgart and with the help of food technologists Diamantis Papapanagi and Antonis Alexandridis. The themes included: Breads and Special Breads, Bakery Snacks, Desserts, Desserts / Croissants, Cakes, Sweets, Cookies and Cookies. The participants were certified by the German School.
The seminar, attended by 20 professional bakers from Crete, gave the best impression to the participants and the appointment was renewed for the New Year with new seminars.