15.10.2019
COLLABORATION MILLS OF CRETE – ALFA SEEDS – AGRASYS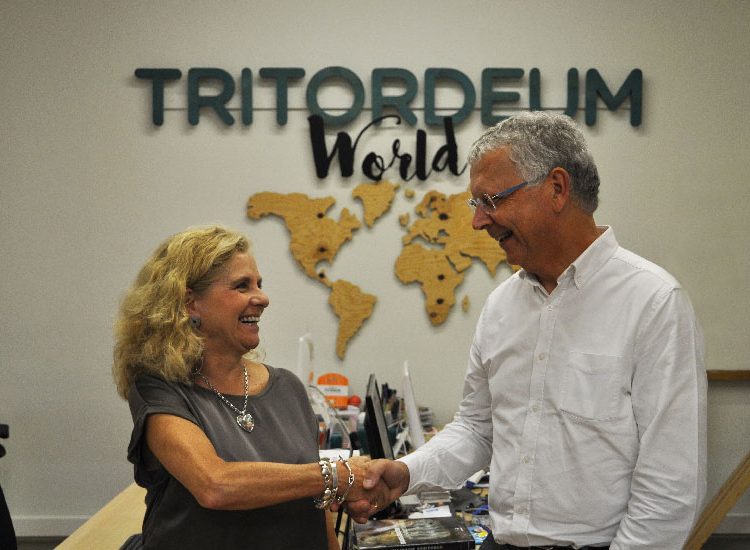 The collaboration between Agrasys (creator of Tritordeum), Alfa Seeds (exclusive distributor for Greece) and MILLS OF CRETE (licensed production & distribution of flours) was sealed on Thursday, October 10, 2019 in Barcelona between Alexandros Markantonakis, Managing Director of CRETE MILLS  and the Tritordeum team headed by Agrasys Pilar Barcelo-Ensesa, Managing Director of Agrasys.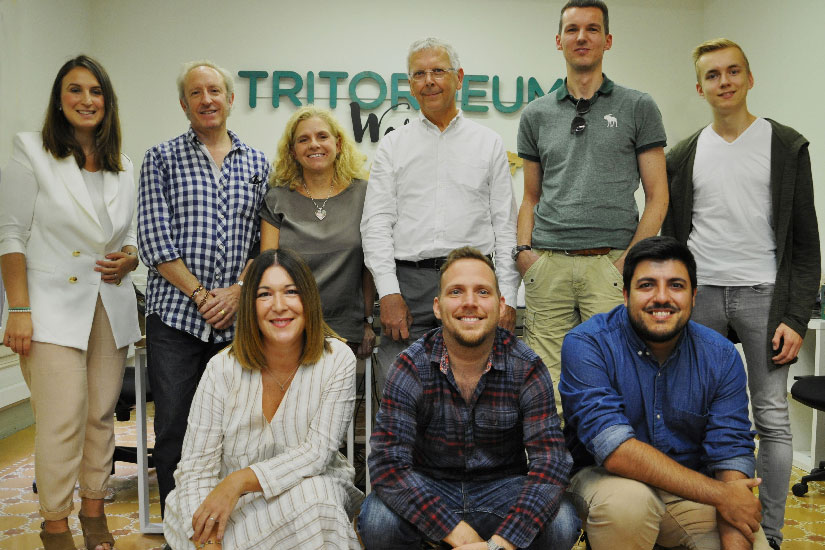 Tritordeum is a new revolutionary cereal that has come to stay. Its seeds have nutritional, agronomic and organoleptic advantages that make it unique. Tritordeum's philosophy is based on respect for the principles of sustainable agriculture.
ORIGIN
It is the offspring of hard wheat and barley from Chile and Argentina. His special name comes from the merger of his father's Latin name (Triticum) and his mother's (Hordeum).
It is the result of a natural crossing – a traditional practice applied by the principle of agriculture. It is not a GMO. It is registered as a new cultivar in the European Union.
SUSTAINABILITY
It all starts in the field. Tritordeum is cultivated in Spain, Italy and now Greece, both in conventional and in organic production systems. We work with selected farmers, supporting the local economy and following a philosophy of respecting the principles of sustainable agriculture and sustainability.
Tritordeum is more sustainable and has a better ecological footprint than other cereals. It is a robust cereal adapted to severe climate change. It withstands drought and high temperatures and has good resistance to disease.
TRACEABILITY
Tritordeum is a fully traceable cereal. The crop, cultivated exclusively by Greek farmers on a contract for Alfa Seeds, goes from the field to a local storage facility and is then transferred to MILLS CRETE. Through a modern milling process, the crop becomes excellent flour.
This innovative cereal has a value chain focused on controlling the origin of production. With Tritordeum we know at all times the origin of any flour made before it comes to the products we eat.
INNOVATION
As soon as the grain turns into flour, the magic begins.
Tritordeum is an innovative cereal that allows you to make all kinds of breads, pastries, pastries and other baked goods.
Many bakery technicians have already introduced Tritordeum to their range of healthy products. It is the perfect ally for those looking for healthy and sustainable bakery products.
HEALTH
Every day we increasingly realize that we are what we eat.
Tritordeum is a healthy cereal for our Mediterranean diet.
Tritordeum has more fiber, lutein and oleic acid than soft wheat. Ideal for eye, intestinal and cardiovascular health. Its gluten is more digestible and does not create a bloated sensation, but is not suitable for celiac patients.
EXPERIENCE OF SENSES
Tritordeum offers a unique sensory experience.
Its aroma is pleasant, its taste is sweet with a light touch of nuts and its attractive golden color (thanks to its high lutein content) makes it easy to identify on the shelf.
Tritordeum flour is marketed in Greece by MILLS CRETE in 25 kg bags in the following types: