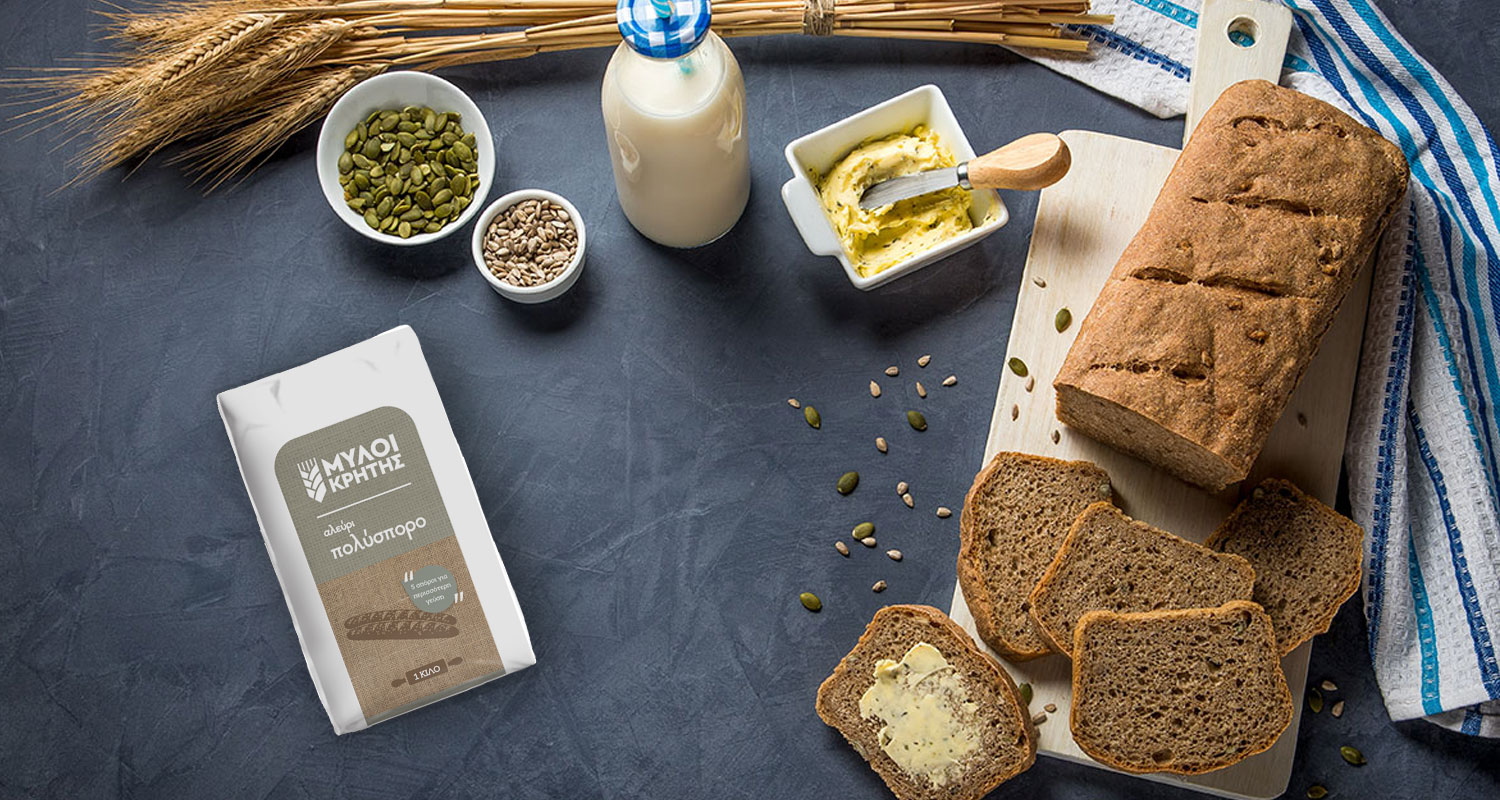 Multigrain
Mix for multigrain, from wheat flour and rye, with wheat and rye flakes, millet seeds, sunflower and poppy seeds. It gives excellent multigrain bread and pastries. Add only water, yeast, salt and oil.
INGREDIENTS: SOFT WHEAT FLOUR, WHOLEMEAL WHEAT FLOUR, RYE FLOUR, GLUTEN, WHEAT AND RYE FLAKES, MILLET FLOUR, SEEDS FROM MILLET, SUNFLOWER AND POPPY, BARLEY MALT FLOUR
Contains gluten. May contain traces of milk, egg, lupine and soy.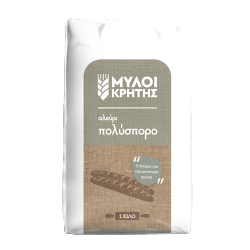 MIX FOR MULTIGRAIN
NUTRITION DECLARATION PER
100g
Energy
1500kJ / 359 kcal
Fat
3,6g

of which Saturated
0,2g
Carbohydrates
66,6g

of which Sugars
0,3g

Protein
17,3g

Fibres
7,2g

Salt
0,02g