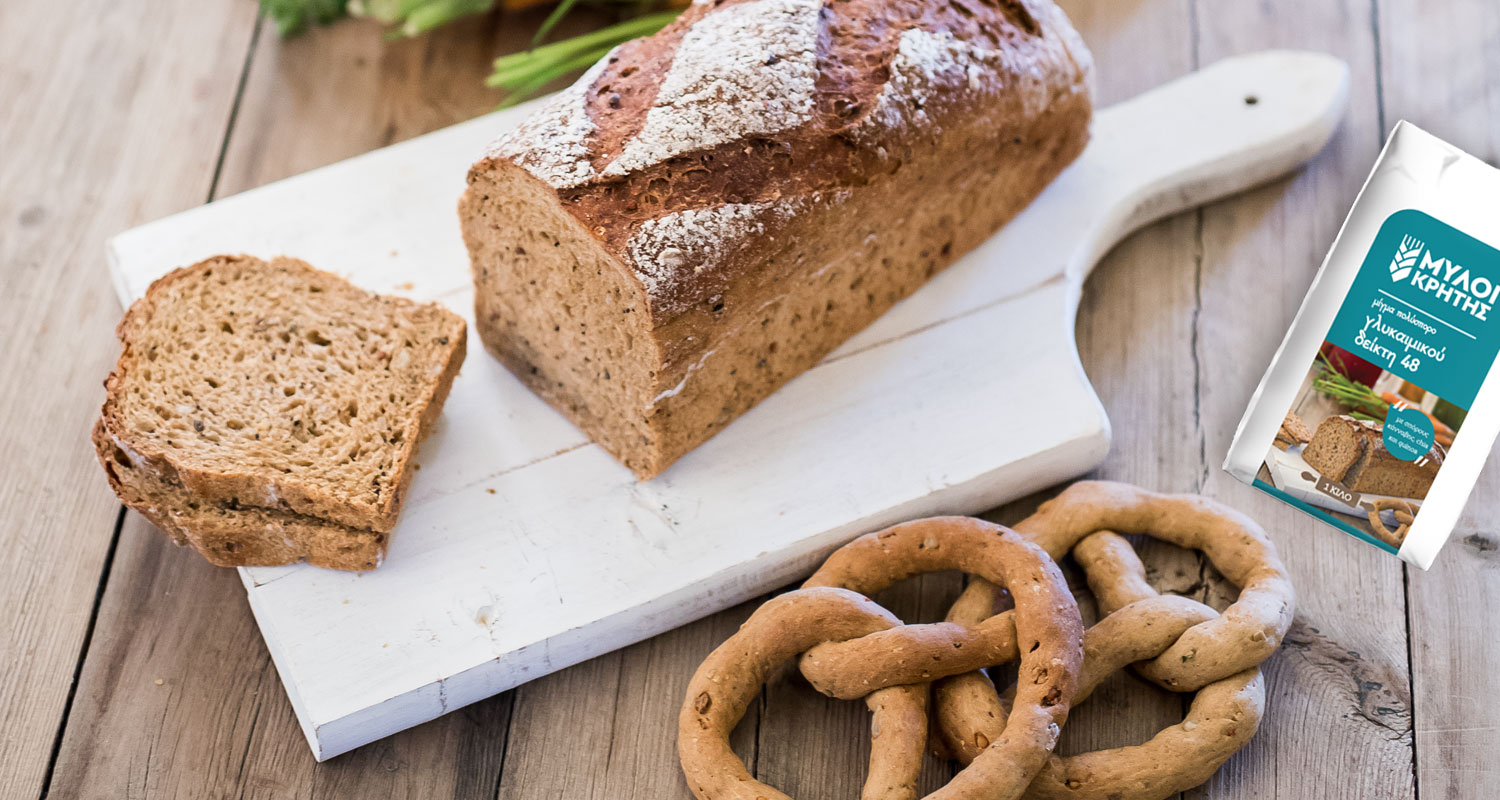 GI-48 (MULTIGRAIN BREAD WITH GLYCEMIC INDEX 48)
The GI-48 bread has a glycemic index of 48, contains 7 grains of hemp, chia and quinoa, and is very tasty. Glycemic index is a measure of the rate of increase in blood sugar levels after eating carbohydrate-containing foods. According to the Harvard Medical School foods with a glycemic index below 55 are classified as low glycemic index. Foods with low glycemic index gradually increase insulin and blood sugar levels and contribute to better glycemic control. The glycemic index is important not only for those who want to control it but also for those who want to lose weight more easily, but also for the health and well-being of the body.
INGREDIENTS: SOFT WHEAT FLOUR, RYE FLOUR, SUNFLOWER SEEDS, SOYA GRITS, ROASTED SOYBEAN FLOUR, WHEAT GLUTEN, SOUFFLÉ MALTED WHEAT SEEDS, ORGANIC BROKEN RYE SEEDS, ORGANIC BROKEN WHEAT SEEDS, WHEAT BRAN, SALT, SOYBEAN BRAN, DEVITALIZED RYE LEAVEN, ROASTED MALTED BARLEY, POPPY SEEDS, ROASTED MALTED HEMP SEEDS, STABILIZED GERM WHEAT, VEGETABLE BRAN, QUINOA SEEDS, MALTED WHEAT FLOUR, CHIA SEEDS, ACEROLA IN POWDER, ALPHA AMYLASE, XYLANASE, LIPASE.
Contains gluten. May contain traces of milk, egg, lupine and soy.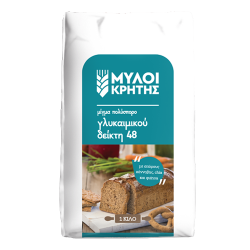 GI-48 MULTIGRAIN MIX
NUTRITION DECLARATION PER
100g
Energy
1614 kJ / 385 kcal
Fat
14,0g

of which Saturated
1,8g
Carbohydrates
36,4g

of which Sugars
4,3g

Protein
24,2g

Fibres
g

Salt
1,50g