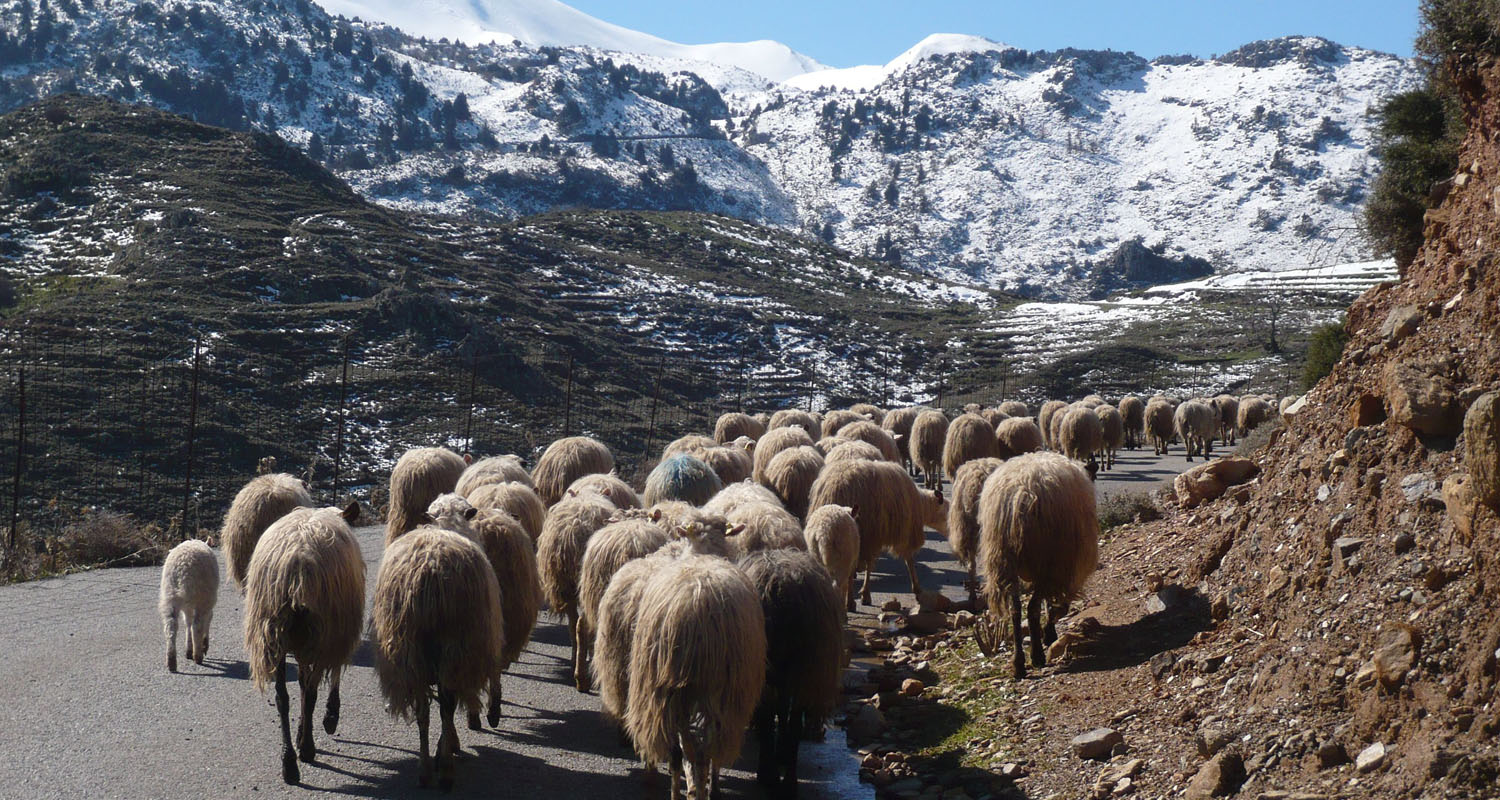 ΒΙΟ PROV-14 additional biological feed of dairy sheep and goat
BIOPROB-14 is intended for the nutrition of Organic Poultry Breeders and Dairy Farmers. BIOPROB-14 is given as a supplement to the pot or concentrated coarse food according to the dietary needs of sheep and goats in their various normal production stages.
ΒΙΟ ΠΡΟΒ-14
ΠΕΡΙΕΚΤΙΚΟΤΗΤΑ
%
Υγρασία
12.50
Ολικές Αζωτούχες Ουσίες
15.00
Ολικές Λιπαρές Ουσίες
3.00
Ινώδεις Ουσίες
5.00
Τέφρα
5.50
Ασβέστιο
0.70
Ολικός Φώσφορος

0.50
Νάτριο
0.55
Animals must always have plenty of cool and clean water. You must always ingest your animals against enterotoxemia twice a year. Make sure that you always apply the vaccination program proposed by Veterinarian. Follow the right hygiene and living standards.
INDICATIVE DAILY NUTRITION PROGRAM PER GOAT AND SHEEP
Legume hay (Medicago, Trefoil, Vicia, Pea, Straw). Minimum daily quantity: 1 κg
or fresh greens, grazing. Minimum estimated daily quantity: 4 kg
ΒΙΟ ΠΡΟΒ-14
CONTENT
%
Moisture
12.50
Total Nitrogenous Substances
15.00
Total Oily Substances
3.00
Fibrous Substances
5.00
Ashes
5.50
Calcium
0.70
Total Phosphorus

0.50
Natrium
0.55
INGREDIENTS:
Corn, Wheat Barn, Barley, Soy flour, Trefoil flour, Calcium carbonate, Salt, Sodium bicarbonate, Trace elements.
40 Kg
Can be used in organic production according to Regulation (EC) 834/2007 certified by TUV Hellas. The total content of raw materials of agricultural origin, by weight, of dry matter: 95,80%.