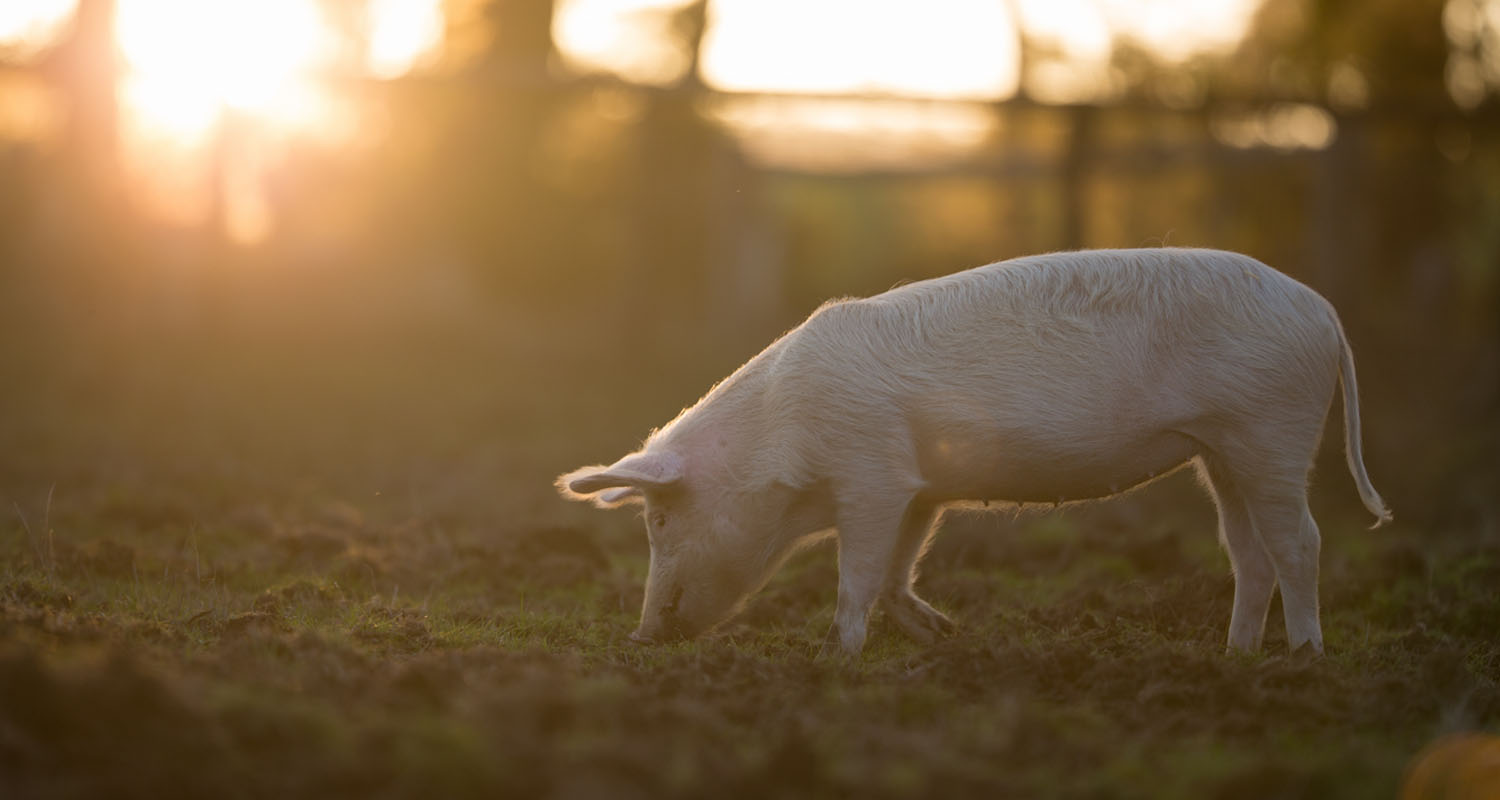 ΧΚ-4: for the fattening of pigs in the second stage of fattening from the 134th day to the slaughter on the 185th day
XK-4 is a complete food in grain. It is intended exclusively for:
For the final stage of pig fattening from the 134th day to the slaughter (180th-day │20th-26th week). Pigs should have the XK-4 food available to them all day and eat as much as they want, otherwise, apply the following diet plan.
ΧΚ-4
CONTENT
%
Moisture
12.00
Total nitrogenous substances
16.00
Total oily substances
3.00
Fibrous Substances
6.00
Ashes
6.50
Calcium
0.90
Total Phosphorus
0.75
Natrium
0.20
Total Lysine
1.00
Total Methionine
0.30
VITAMINS
PER KILO
Vitamin Α UI/Kg
8.400,0
Vitamin D3 UI/Kg
1.600,0
Vitamin E (a- Τokopherol) UI/Kg
150,0
The average consumption of the reported period is 165 Kg Pig feed XK-3
Make sure you always apply the vaccination program proposed by Veterinarian. Follow the right hygiene and living standards.
ΧΚ-4: DAILY NUTRITION PROGRAM PER PIG
Age in days from birth
120
130
140
150
160
170
180
Live weight of pigs (kg)
66
73
80
90
98
105
110
Grammars per day
2.85
3.00
3.15
3.30
3.40
3.50
3.55
INGREDIENTS:
Corn, Wheat, Barley, Wheat Barn, Soy flour, Sunflower flour, Vegetable fat, Calcium carbonate, Salt, Phosphate monocalcium, Yeasts, Bentonites, Αcidified, Vitamins and trace elements.
40 Kg