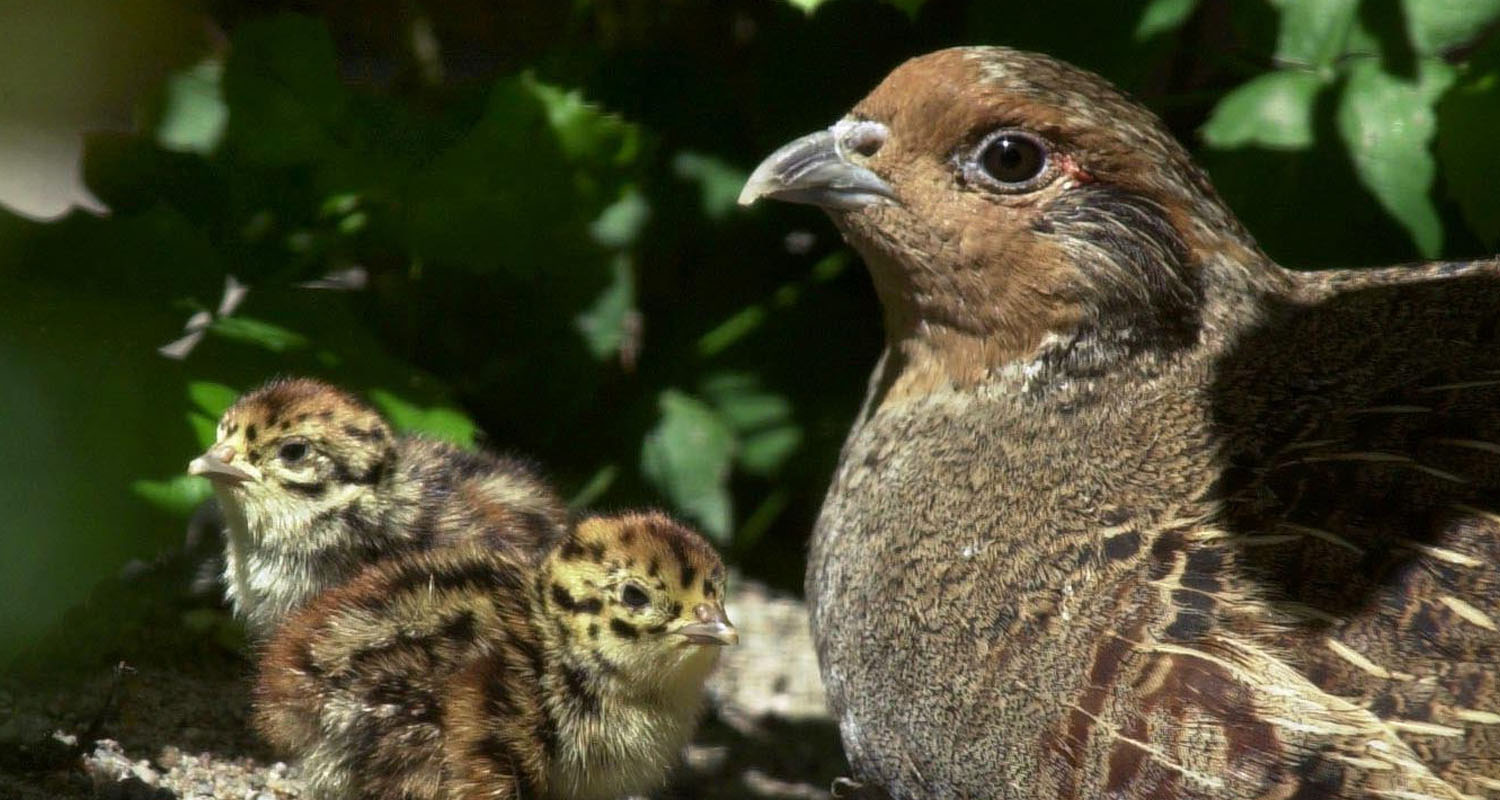 Partridge–3: for the growth of nestlings
Α. Quails – Partridges from 50th to 77th day
Β. Pheasants from 43rd to 105th day
Partridge – 3 feed is a complete feed in frumenty and it is intended for:
Α. Partridges – Quails
Diet: from 50th to 77th day (8-11 weeks).
Quantity:  25-30gr per day. A total of 7000 – 840gr
Β. Pheasants
Diet: from 43rd to 105th day (7-15 weeks).
Quantity: 15-20gr per day. A total of 2.240-2.800 gr.
Give this feed after Partridge – 2. Make sure that Partridges, Quails, and Pheasants always have plenty of clean water. Follow carefully the veterinary prevention and treatment program.
Partridge-3
CONTENT
%
Moisture
12.00
Total nitrogenous substances
23.00
Total oily substances
4.00
Fibrous substances
4.50
Ashes
6.50
Calcium
1.10
Phosphorus

0.75
Natrium
0.15
Lysine
1.30
Methionine
0.50
VITAMINS
PER KILO
Vitamin Α UI/Kg
13.200,0
Vitamin D3 UI/Kg
3.900,0
Vitamin E (a- Tokopherols) UI/Kg
26,50
3a890 Choline Chloride mg/Kg
450,0
Lasalocid sodium Α mg/Kg
120,0
INGREDIENTS:
Corn, Wheat, Soy flour, Sunflower flour, Wheat bran, Phosphate monocalcium, Calcium Carbonate, Vegetable fat, Salt, Vitamins and Trace elements, Coccidiostat premix.
20 & 40 Kg
Five (5) days before the slaughter stop giving Partridge – 3 and give Partridge – 5 without coccidiostat.